PROVIA is the recipient of the Energy Star Partner of the Year - Sustained Excellence Award for 10 years running. "The 2018 ENERGY STAR Partners of the Year have demonstrated real leadership, showing how American families and businesses can save energy, save money, and reduce air emissions," said Bill Wehrum, EPA Assistant Administrator for Air and Radiation. In 2016 alone, ENERGY STAR certified products, homes, buildings, and plants helped Americans save over $30 billion in energy costs and approximately 400 billion kilowatt-hours of electricity and while achieving broad emissions reductions.
Why Choose the Marvin Family of Brands?
The people that make up the Marvin Family of Brands are dedicated to enriching the places where we live and work. What began as a family company built on an old-fashioned code of honesty, hard work, and service to their neighbors is now one of the world's premier window and door companies. Through our three unique brands—Marvin, Integrity, and Infinity—and each brand's unique offerings of customization and performance, we can provide a solution to any project. For everything from new construction to remodeling and replacements, to commercial building and even historical restorations, we never take shortcuts, and we always adhere to the highest possible standards and the highest levels of service. We stand behind every one of our products, every step of the way.

We make it our priority to be a partner to our customers through every step of the process, and go above and beyond what is expected. That includes making sure our products continue to live up to our high standards every single day.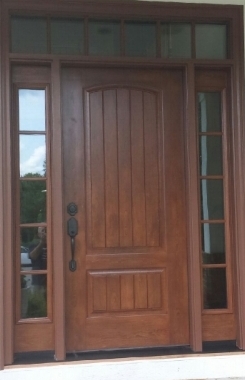 Artisan craftsmanship doors for beauty, and style. By ProVia.
Security by ProSpeed Security Door Jambs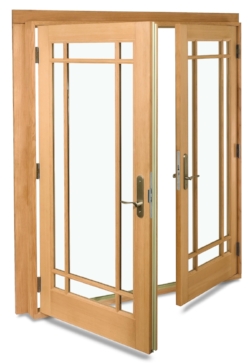 100 Years of architectural engineering. Marvin